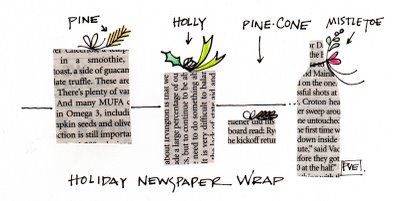 pve design newsy holiday wrap idea
Nothing like some hot news to give me something to "rap" about or visual display to inspire something newsy to my life.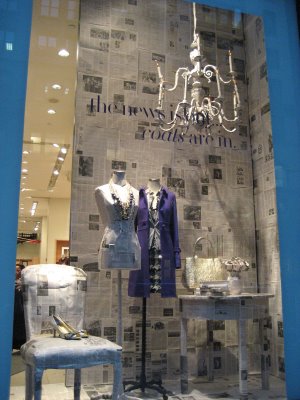 Spotted this window while in New York City and thought it was newsworthy.  The J.Crew windows that were literally wrapped in newsprint.   I wonder if the visual display team scratched another idea in lieu of this thrifty idea given the current news.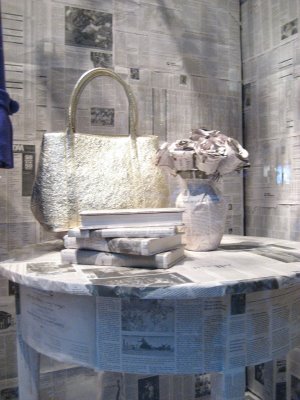 all that is fit to print and to wrap in the window of J.Crew, New York
Love to know what you will use for your holiday wrap?  Oh, sorry, I know it is not even Halloween.  Can you blame a girl for planning ahead?  Soon this will be old news and something hot off the press will be here, which by the way reminds me of my own pressing, ironing that is.  My mother has always told me, "things have a way of pressing out."